Among the many unique, clever and very useful golf innovations, one has attracted a lot of attention, certainly introducing a welcoming of the tremendous recent change in golf. We are talking about no other than the golf rangefinder. Without a doubt, these devices are here to stay and are now part of the equipment of most golfers. Thanks to the rangefinder, any player knows precisely what the exact pin location is and any other object on the course. Indeed, they compete directly with other devices, such as GPS watches, but that is another story. The important thing here is that distance measuring devices have become an essential contribution, without which many golfers today can hardly play golf.
What is a golf rangefinder for?
In a nutshell, a golf rangefinder is an optical laser designed to measure distance. How does it work? The device sends a beam of light to a target, and the target returns to its starting point, thus providing the exact distance. These devices are so precise that they are now considered essential in any golfer's strategy, whether pro or amateur. According to specialists, rangefinders are more accurate than GPS watches and similar devices.
Our Best Golf Rangefinder Recommendations
Remember that GPS watches lose precision due to the distortion generated by different obstacles on the fairway or green. Meanwhile, rangefinders are more accurate in any condition and against any target. Why? The distance will not be displayed well if the satellite signal is weak. And it is in these cases that a rangefinder is better than a GPS.
Just look at what professional golfers and experienced caddies use. During practice rounds, you will be seen with a rangefinder as they consider GPS clocks inaccurate. Of course: the watches come with other features that make them very attractive. For example, a record of the shots, distances reached in each shot (and its corresponding record), general statistics, and other features that make the final balance more entertaining than a round of golf at the end of a day.
How to choose the most suitable golf laser rangefinder?
The market offers a wide variety of rangefinders and in a wide price range. To buy them, it is always necessary to consider whether they will be easy to use and their portability. This is to say, a good golf rangefinder has to allow you to control your shot, calculate the distances of each of your clubs and give you confidence before performing each shot.
Keep in mind that if you have never used one of these devices before, you may need to use it several rounds to get used to using it. Usually, the most significant difficulties are found in how to place the eye in front of the device. The suggestion is always that your eye has a slight distance. The other recurring difficulty is the way the device is held. It is best to keep it with both hands when aiming. At first, it will seem that it is not easy, but with practice, you will find it very easy to do.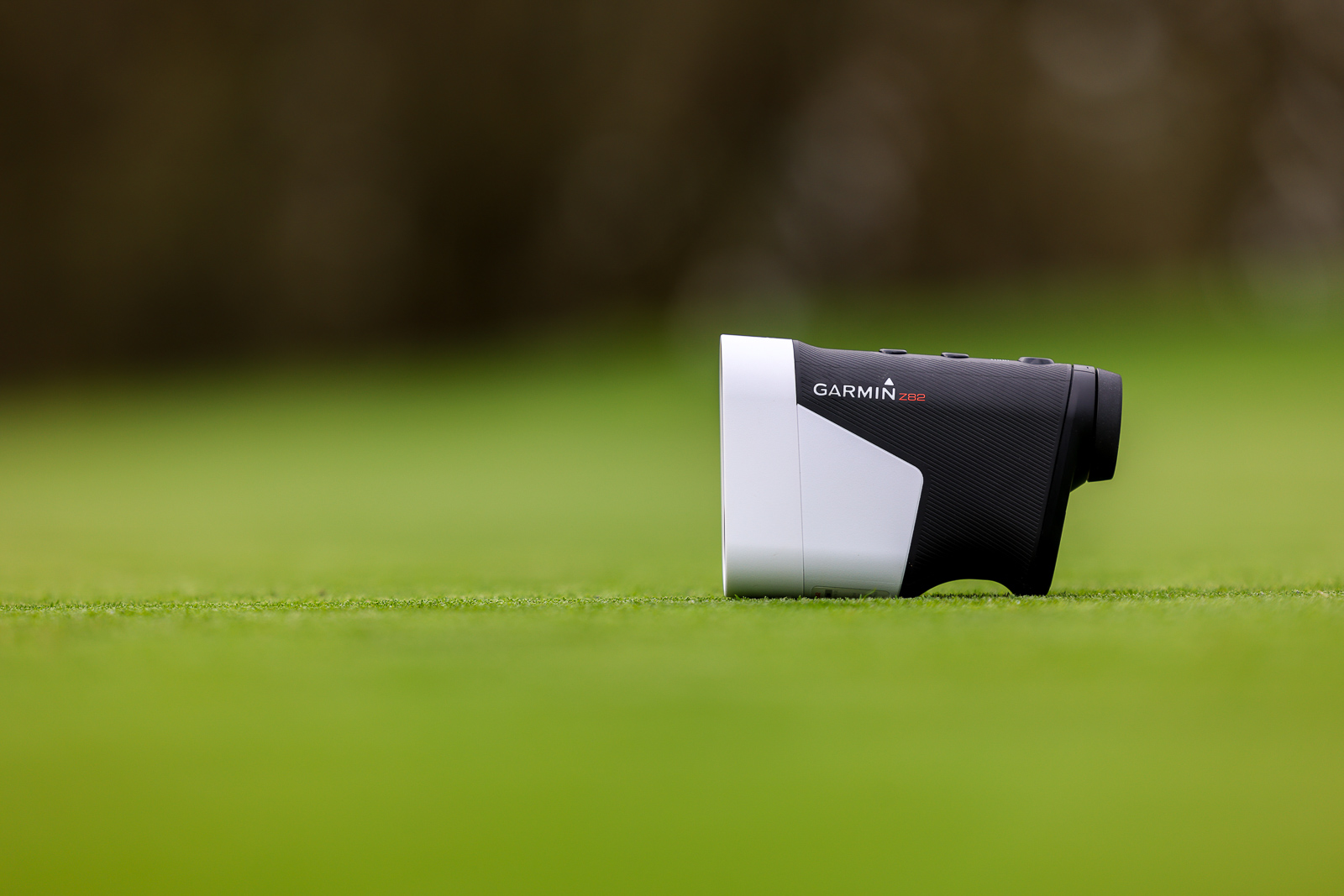 Here are some of the best golf rangefinders available on the market, according to an exhaustive analysis by our team of specialists.
Bushnell PRO XE
For most players, the Bushnell PRO XE is the best rangefinder made available today. Why? Because it offers best-in-class distance, performance, accuracy and consistency. It has the Slope-Switch technology that allows you to easily change the slope mode, which is not allowed in some tournaments. Switching is done very quickly by pressing a button on the side of the rangefinder. One of the best details that the Bushnell PRO XE features are in the BITE magnetic technology, which allows you to easily mount the rangefinder on the bar of your golf cart.
Nikon Coolshot PROII
Golfers are looking for the best definition on their golf rangefinder screen. Our research found that the best in this category is the Nikon Coolshot PROII. The view on the screen is clear, bright and sharp, thanks to the trusty Nikon optics. This is due to the HYPER READ technology intelligently integrated into a premium OLED display. It also features HYPER READ technology, instantly providing a bright, sharp image. And all this happens with excellent stability, even in bad weather conditions. Undoubtedly, it is one of the best rangefinders on the market and one of the least promoted.
Garmin Approach Z82
Garmin, of course, also sits at the big table regarding the best golf rangefinders. The Garmin Approach Z82 has technology that includes more than 40,000 pre-installed golf courses, with a different screen view than can be found in other models. In addition, it allows you to follow the statistics of your game on an application from your phone. Undoubtedly, it is one of the most sophisticated products on the market. In any case, by using it, you run the risk of having too much information at the time before you make your swing. We found that it also brings an excellent function: You will never lose your rangefinder as it has a search function that allows you to locate it quickly.
TecTecTec KLYR Rangefinder
TecTecTec's flagship rangefinder is a case apart. This company was founded in 2014, and since then, it has been manufacturing rangefinders with a very clear slogan: this is "Only What You Need." The KLYR Rangefinder is considered the most versatile worldwide at a super affordable price. In addition to measuring the distance to the flag and any other object, it provides multiple solutions for golfers. It has a built-in magnet, slope technology, a belt clip, a ball marker, and a particular case. All this makes it super attractive at a price that does not exceed 200 dollars.
Golf rangefinders today are almost as important as the tee we use when we hit our tee shots. Many indeed insist on affirming that they have taken away part of the fun out of the game of golf and that "everything is not as it was before". Whatever your view, it is a truth universally accepted that these devices are here to stay and to take our game to another level.
---
Enrique Martínez Luque
Enrique Martínez Luque is the Argentina-based golf expert and professional writer. He built his career in the world of golf taking a number of positions. Enrique was the manager of a golf club, director at a federation level, an agent for professional golfers and director institutional relations on the Argentinian Tour. Assissted the professional golfers on major tours for almost 20 years. Worked as the press officer of national and international golf tournaments.
Follow me