As you may have experienced before, choosing and buying golf clubs is not an easy task. Have you ever been in this situation recently? Then you must understand it, especially when you do not know what you need. This article will help you avoid purchasing a product that will end up in your garage, destined to gather dust for ages. Even more so when choosing the best irons for mid-handicap amateur golfers. It is easier to select golf clubs when one is a beginner. But mid-handicap players are a different story altogether. For this reason, specialists always suggest a fitting to find the right club.
A first unavoidable factor is to be clear about the level of your game. In the case of mid-handicap amateur players, it is recommended to look for golf clubs that provide control, regularity, and distance. It seems redundant, but it is not. Amateurs need to hit more consistent and effective shots, reducing the margin of error. That is why the search is oriented towards clubs more similar to those used by professionals, where the impact zone is more forgiving but, at the same time, gives the ball a little more spin than that produced by beginner clubs.
The second factor that you must take into account is the shaft material. Just as beginners feel more comfortable with graphite shafts, mid-amateurs prefer to use steel shafts. Everything will depend on each player's age and physical structure, but you must know that the most consistent and longest shots are achieved with steel shafts. It is worth mentioning that the shafts are always divided by their flexibility. Given greater flexibility, you can gain more distance but run the risk of losing control and direction in each shot. For this reason, players with fast swings prefer shafts with little flexibility.
In other words, the critical aspect is that you feel comfortable with your golf clubs. That is why we always recommend making a fitting with a specialist when choosing a new set of golf clubs. It makes a difference.
What are the best irons for mid-handicap players?
The question appears forced. How much does a mid-handicap player have to invest if one wants to buy a new set of golf irons? The market offers multiple options, from the typical set of intermediate and economic level clubs, such as Wilson, to more sophisticated brands, such as Cobra, Taylormade or Callaway. Think of it as a vast universe of golfers on the market. What we have found is that mid-handicap players are harder to please.
Let us reflect on the following: a mid-handicap amateur is in a position to sign a card of 79 strokes at any time. But above all, one needs to get a good feel for each golf shot made. At the same time, a more forgiving set of clubs can make things easier on those days when things do not go as planned.
With the ever-going technological improvements, golf club manufacturers have made remarkable improvements. For example, in clubhead perimeter weighting. Something that is also used in low handicap players. With this, it has been possible to advance enormously in the performance of mid-handicap players. Here are some of the best iron options for mid-level golfers to consider.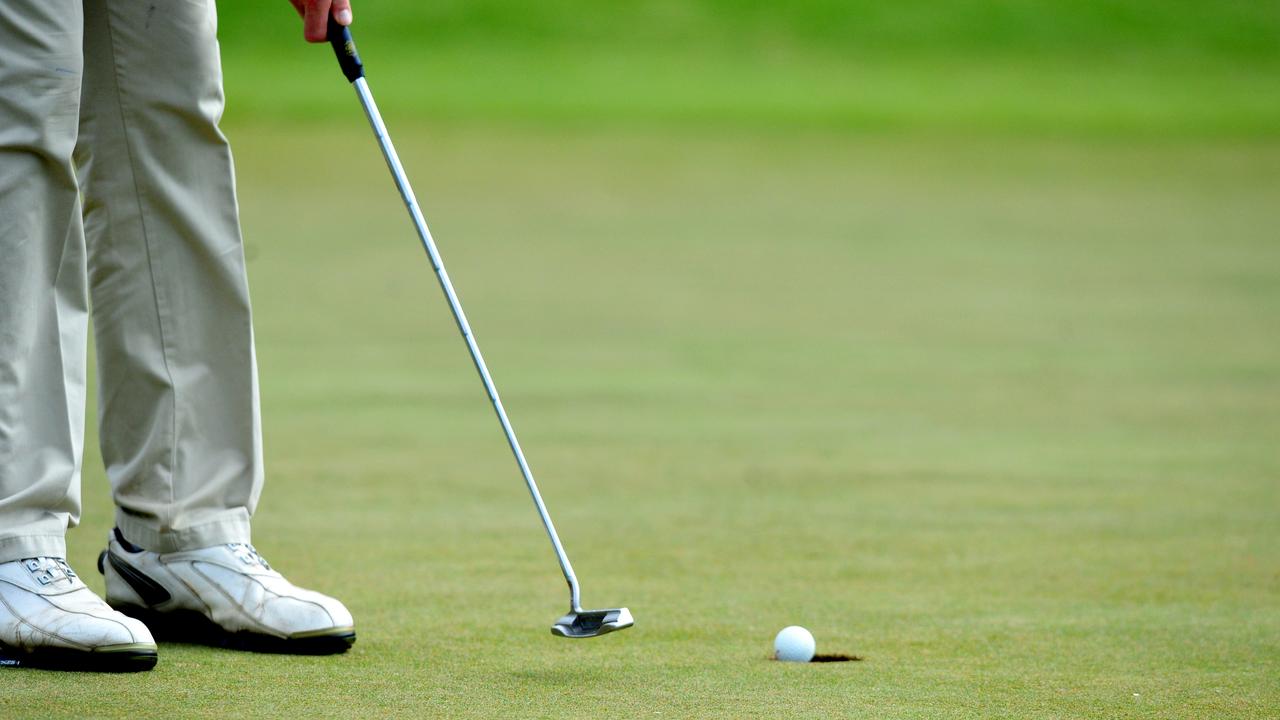 One of the first sets of irons we recommend for amateur mid-handicappers is the new Apex DCB 21. This is an Apex series club with a superior look and feel. In addition, they provide more extraordinary performance thanks to their forged design and the deep cavity in their back. This allows for an easier hit and solid turf interaction, allowing a better shot for golfers of all levels, especially mid-players. Something new to know, for the first time, Callaway implemented a Tungsten Energy Core in the Apex Irons. What does this mean? Each long iron has up to 50 grams of tungsten, which allows better positioning of the center of gravity, achieving a unique feel when hitting the ball.
PING G425 Irons
PING's G425 irons are considered one of the best developments of the iconic golf brand. Its variable thickness Hyper 17-4 stainless steel face offers the typical faster ball speed that characterizes the G Series, providing higher and longer shots. They have a face of variable thickness and internal geometry that increases the speed of the ball on each hit, allowing higher travel and greater distance. In addition, they provide the necessary conditions for the ball to stop on the green. These irons have expanded perimeter weighting, providing more forgiveness on every shot. It is worth highlighting the tungsten tip screws and additional weight that increases the importance of the perimeter, granting greater tolerance.
Titleist is synonymous with excellence, and the T300 irons are no exception. It is one of the best amateur mid-handicap irons and one of the most demanded on the market. From the development of the Max Impact concept, this iron allows for maximum speed with a medium and forgiving face. What is there to highlight? The longer blade length on T300 increases MOI in a balanced way, thanks to the tungsten weight in the tip. With this, the CG is maintained in such a way as to provide consistency on every golf shot.
Srixon does not just offer good balls. Over the years, it has developed excellent golf clubs, and the ZX5 irons are a prime example. This set combines pioneering technology that enables high ball speed with a great feel. Thus, amateur mid handicappers achieve balanced shots with extra distance and greater forgiveness on each shot. One of the secrets lies in its wider rear cavity, which has an average sole that allows excellent support in every shot on the grass. What really stands out is the milled pattern on the back of the ZX5 iron face maximizes COR, allowing more distance on every shot.
---
Enrique Martínez Luque
Enrique Martínez Luque is the Argentina-based golf expert and professional writer. He built his career in the world of golf taking a number of positions. Enrique was the manager of a golf club, director at a federation level, an agent for professional golfers and director institutional relations on the Argentinian Tour. Assissted the professional golfers on major tours for almost 20 years. Worked as the press officer of national and international golf tournaments.
Follow me